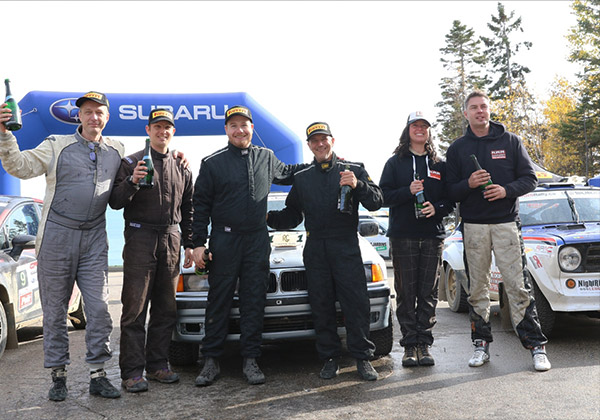 Welcome on the Rallye de Charlevoix official website!
Welcome on the official website of the Rallye de Charlevoix, an essential appreciated by all for our beautiful region.
The Rallye de Charlevoix is recognized across the continent as one of the most remarkable performance rally competition ... In the landscapes of the Charlevoix region, is certainly one of the most important media activities and sports economic region.
We invite you to check this website, dedicated to competitors and volunteers to register, media to request information and accreditation, and fans.
To read the news following the 2019 edition, click here (French text only).
The Rallye de Charlevoix is part of the North American Rally Cup, the Canadian Rally Championship, the Eastern Canadian Rally Championship and the Quebec Rally Championship. The 2020 REVISED Canadian Rally Championship schedule is:
January 31-February 1: Rallye Perce-Neige, Maniwaki, Quebec
October 22-24: Rallye de Charlevoix, La Malbaie, Quebec
November 6-7: Rocky Mountain Rally, Kananaskis, Alberta
November 20-21: Rally of the Tall Pines, Bancroft, Ontario
December 4-6: Big White Rally, Kelowna, British Columbia
NOTE : THE 2020 EDITION WILL BE RUN BEHIND CLOSED DOORS - NO SPECTATORS AREAS !!!